Nathan Hale Middle School Homework Hotline Ask
Children are the heart and soul of the Nathan Hale School, a small community based school in the heart of historical Roxbury. Our school family is committed to effective teaching and best practices to prepare all students to achieve.
The Nathan Hale continues to work hard to maintain excellent yearly progress based on Mass Standards as well as 21st Century skills. All classrooms use Investigations for math instruction. Our Family Parent Council provides information about instructional programs and community resources. Urban Improv, Play Works Lunch Recess, Cooperative Discipline, Open Circle, parent involvement, high expectations, and Covey's 7 Habits of Highly Effective Leaders support the development of a respectful school climate.
Special Features
Small, safe community school
State-of-the-art courtyard and award winning mural
School band, ITEAMS, Technology Goes Home, and state of the art computer lab
Community Service Learning projects and Junior Achievement programs
High expectation for academics and behavior
Annual Year Book
Chosen by Boston Magazine as one of the "Best of Boston: Top 100 Schools" in 2005
Students SMILE a lot: Safe environment for learning
Committed to effective teaching and best practices
National awards for staff and principal, National Bronze Award for Health, Wellness, and Nutrition
K-8 Pathway
Guaranteed assignment to the Timilty Middle School.
Our partners
Boston Ballet, Families First, Wakefield Estates, Boston Celtics and Patriots, Boston Nature Center, Boston Jewish Literacy Coalition, Boston Partners in Education, Junior Achievement, Drug Enforcement Agency (DEA), Harvard School of Public Health, Healthy School Alliance, Northeastern University, UMass, Wheelock College, Omega Phi Psi, Boston Arboretum, ReadBoston, Discover Roxbury, Urban Improv, Bird Street Community Center, Urban League
Before and after school programs in our building
Before school, 7:15-8:00 am: BOKS, a fun physical activity program.
After school, to 6:00 pm: Run by Bird Street Community Center. Instrumental music, chess, poetry, art, homework time. The principal enjoys clarinet lessons with the students. Sliding fee scale.
Huntington Freshman Full of Energy at Orientation
Hundreds of incoming Huntington High School freshmen and their parents attended an orientation program last week that saw students meet teachers and department leaders, participate in peer discussion groups led by older student-mentors, tour the building, get locker assignments and enjoy a sumptuous lunch in the cafeteria and courtyard areas.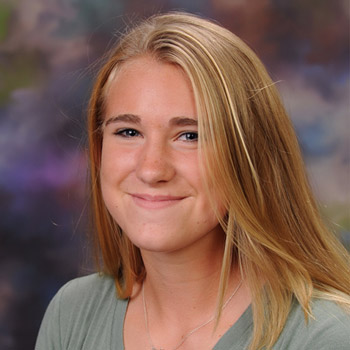 Katie Seccafico Plans for Fun Senior Year
Katie Seccafico is a naturally upbeat, smiling young woman. As she enters her senior year at Huntington High School, the teenager plans to get the most out of every single day.
Huntington High School Freshman Orientation Set
Incoming Huntington High School freshman and their parents will participate in an orientation program at the school on Wednesday, August 30. The program will begin with introductory remarks at 9:30 a.m. by Principal Brenden Cusack, Assistant Principals Joseph DiTroia and Gamal Smith and Superintendent James W. Polansky.
Trustees Appoint HHS Club Faculty Advisors
Huntington High School's after school club program will be at full strength when classes resume on September 6. Faculty advisors have been formally appointed by Huntington School Board members. Each one of the organizations are planning a full slate of activities during the 2016/17 school year.
Pat Sclafani is Essential at Huntington High School
It didn't take long for Patrick Sclafani to become one of Huntington High School's most essential students. The soon to be sophomore is always ready to answer the call to make the building a better place for everyone. He's one of the best in the classroom and is a great golfer, too.
H-ton Students Notch AP Exam Honors
Huntington High School students challenged themselves this past spring by taking 840 Advanced Placement exams.